Services
Emergency Plumbing, 24 hr. Plumbing Services
Your first Choice for Plumbing Services, 24 hr Plumbing and Emergency Plumbing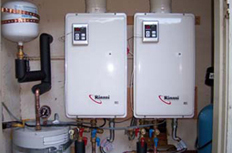 At Curtis plumbing company, we offer 24hr. plumbing services in Calabasas to a number of customers who demand our services. These services include drain cleaning, leak detection, sewer inspection and repair, backflow, garbage disposal, toilet, faucet, earthquake valves, water heater etc.
When you need prompt, professional Emergency plumbing in Calabasas, you can feel confident choosing a plumber who is reliable and trusted by home owners and local businesses. Our 24 hr. plumbing services in Calabasas have been serving the Calabasas area for 72 years now, and we hope to continue serving the residents of Calabasas and everyone within the Los Angeles metro region.
The sewer inspection and repairs enables us to know the exact problem with an individual's pipeline. This helps us know the exact action to take to solve the problem with the pipes.
Similar to the sewer repair, drain cleaning is also an act of taking out clogs in the pipes of a building. This is usually done through the use of advanced equipment such as a high Powered-Hydro Jetter, a DrainVision sewer camera which is a unique remote control that can enter any sewer pipe, and Bio-Clean, a powder used to clean the drain during the process of fixing it.
Leak detection is the process of inspecting an individual's house for any leaking spot in the pipeline of a house. This is mostly common in the kitchen or the bathroom of a person's home.
Backflow is a situation when unwanted liquid mixes with the flow of pure substances in another pipe passage of the building.
The installation of earthquake gas shut off valves in a person's home or building is very important, especially when you live in Los Angeles. This is because during an earthquake, this can cause the gas pipe to leak and spread really dangerous gas in the air that can become life threatening. A gas shut off valve automatically prevents this from spreading as it shuts the flow of gas when an earthquake occurs.
Garbage disposal is usually installed in the sink basin. This is a process of grinding waste into a liquid form or of smaller substance, to enable easy passage down the sink drain.
If you live in Calabasas and need emergency plumbing in Calabasas or 24 hr. plumbing services in Calabasas don't hesitate to call Calabasas Plumbing at 800-729-8149.