About
Water Leak, Leak Detection and Plumbing Repair
Your first Choice for Water Leak, Service Plumber and Plumbing Repair Services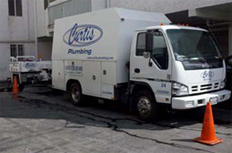 Curtis plumbing is one of the plumbing service companies in the Calabasas region. Curtis plumbing has been around since the year 1939. It is a family owned plumbing company that has been here for over seventy two years now (seventy three to be more specific). It is a certified company in plumbing repair in Calabasas.
Curtis plumbing repair in Calabasas takes pride in offering a diverse array of plumbing repair services like water leak and leaking pipe solutions and other plumbing services that a great plumber will offer. Our superior service plumbers provide all the plumbing repair needs in and around your home such as in the bathroom, kitchen, water heaters, leak detection, water leak, Kohler repairs and sewers.
We also provide these same plumbing repair services for local businesses. For water leaks in Calabasas, services range from different levels, depending on the type of water heater involved. This could be storage water heater, heat pump water heater, indirect water heater, demand or instantaneous water heater, solar water heaters etc. Leak detection in Calabasas is another area we specialize in as a plumbing repair company in Calabasas, a full service plumber has the technology and experience to clear any clog, fix any broken leaking pipe, repair sewers or replace sump pumps in a timely manner.
Alongside our services offered in plumbing repairs in Calabasas, we also offer employment opportunities to individuals who are interested in the activities of a plumber, and also meet the criteria of our company.
If you live in Calabasas and are in need of plumbing repair services and also interested in working for us, don't hesitate to call 800-729-8149 now. We run twenty four hours a day, seven days a week.